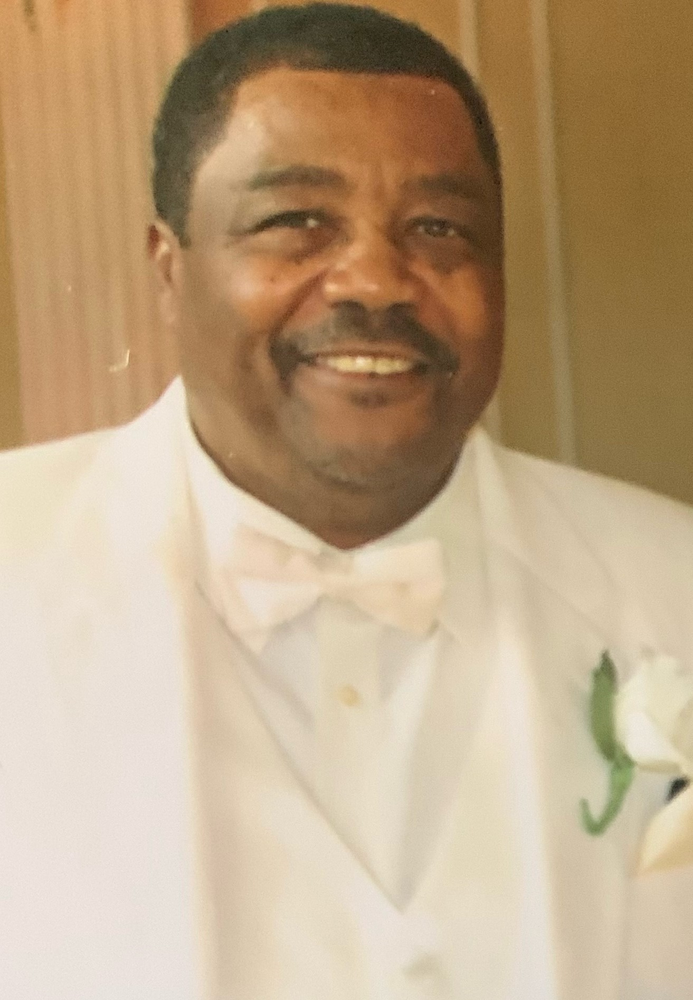 Obituary of Eddie Vincent Charleston
Please share a memory of Eddie to include in a keepsake book for family and friends.
Eddie V. Charleston's Obituary On the morning of Saturday, April 29, 2023, at approximately 11:50 AM, our beloved Eddie Vincent Charleston passed away quietly and peacefully, at home, following a very long illness. By his side were his devoted wife, Parthenia Arnita, his daughter Jennifer and brother/friend Ralph. He was also able to hear, by phone, voices and final messages from his daughters Wynter and Jennene, stepson Keith, brother Alan and sister Phyllis before he went home to be with the Lord. Eddie was born the second oldest child to the late Mary and Verdelle Charleston, on November 7, 1951, in Atlanta Georgia. The family moved to Philadelphia where he was baptized as a child at White Rock Baptist Church. He was educated in the School District of Philadelphia where he attended Holmes Elementary and Sayre Junior High School where he played the trumpet. He graduated from West Philadelphia High School where he was a member of the "Speedboys" basketball team. Eddie was well known in his West Philadelphia neighborhood of Yewdall Street. Everyone knew he was the "protector" of the entire family, especially of his sisters. He loved looking up to his older brother Alan being proud of all of his accomplishments as well as looking after his younger brother Stephen. His kindness throughout his life was known by all. If there was something anyone needed or wanted, he was their go to person. Eddie, who liked being called Edward professionally, had a few side jobs in his teen years, He often reminisced about his job at the 52nd Street Fish Market and the US Post Office before deciding to attend Pennsylvania State University. He was drawn to the Kappa Alpha Psi Fraternity where he was determined to pledge and became the president of his line. His early years prepared him to take on the responsibility and care of his line brothers. His grandson and nephew would follow in his footsteps many years later when they too decided to become members of the fraternity. While at Penn State Eddie enjoyed working at a local community camp where he was responsible for boating, tennis and swimming activities. Eddie left Penn State to live in Pittsburgh to ensure he would be an integral part of the rearing of his daughter Wynter. He worked in the steel mills while there. He returned to Philadelphia and worked at Gulf Oil Refinery, started his own auto mechanic business and eventually was selected to work at the Southeastern Pennsylvania Transportation Authority (SEPTA) as a Maintenance Supervisor where he was responsible for more than three hundred employees. He spent time as member of a bowling team in his spare time. Eddie had two more daughters Jennifer and Jennene. He truly loved all three of his daughters working tirelessly, first and foremost, to provide for them. Later in life Eddie connected with someone he had his eye on in high school. That someone is his wife, Parthenia Arnita. Eddie and Parthenia had an elegantly beautiful and very elaborate wedding in 2016 when he made her his June bride. Some say it was the best wedding they had ever attended. Parthenia has remained faithfully by his side for the past ten years. Eddie and Parthenia traveled as often as possible in that he did not travel during his younger years. They were able to travel to Atlanta multiple times, Mexico for their honeymoon, Las Vegas, Maryland, New Jersey, New York, Pittsburgh, South Carolina, Texas and Virginia. Eddie had a very special relationship with Parthenia's late father, Elmer. They spent time together, talking, and bonding over sports, which meant a great deal to Ed. Eddie and Parthenia's marriage provided him the sons he never had. Though adults, they proved to be much more than step-sons. Parthenia's love for Eddie was quite evident to her son's who automatically took on the responsibility of assisting with his care, along with their mother, when he was diagnosed with his illness. Everyone told him how blessed he was to have Parthenia, Kevin and Keith continuously by his side. Eddie Vincent Charleston lived a full life, however, the happiest and most peaceful times of his life have been the past ten years. He will forever remain in all of our hearts and lives. Preceding him in death were his parents Verdelle and Mary Charleston, sister Myra Charleston, son-in-law Manuel Lyle, and brother-in-law Tyrone Washam. Eddie leaves to mourn his devoted wife Parthenia, daughters Wynter Lyle, Jennifer (Resat) Mursaloglu, Jennene (Far'd) Wilkins; Step-Sons Kevin (Leslie) Bunch, Jr., and Keith Bunch; Grandchildren; Lyle Milner, Logan Douglas, Luke Douglas, Muiyen Warner, Morganne Bunch, Malai Warner, Alivia Bunch, Alan Bunch, Christian Wilkins, Senoa Douglas, Kimberly Mursalaglu, McKenzie Milner, Mason Wilkins, Wynter Milner, Kory Mursalaglu, Evan Wilkins, McKenzie Wilkins, Kennedy Wilkins and Lovely Douglas. Siblings Michelle Abney-Washam, Anita (Anthony) Parker, Phyllis (Larry) Reeves, Ellen Charleston; Brother/Friends Ralph Lett and Rayfield Coleman as well as a host of nieces, nephews, other relatives and friends.
To send flowers to the family or plant a tree in memory of Eddie Charleston, please visit Tribute Store
Share Your Memory of
Eddie
Philadelphia
7112 North Broad Street
215-549-4700
Upper Darby/Drexel Hill
3215 Garrett Road
610-713-5560