Helpful Coping Strategies for Returning to Work After a Loved One Passes
Wednesday, September 20, 2023
When returning to work after a loved one's passing, expect to encounter a complex blend of emotions.
Grief is a deeply personal journey, and it's important to remember that there is no right or wrong way to navigate it. However, there are many coping strategies that can help make the transition back to work after a loved one passes a bit smoother.
In this article, we'll explore eight helpful tips to gently guide you through this challenging period.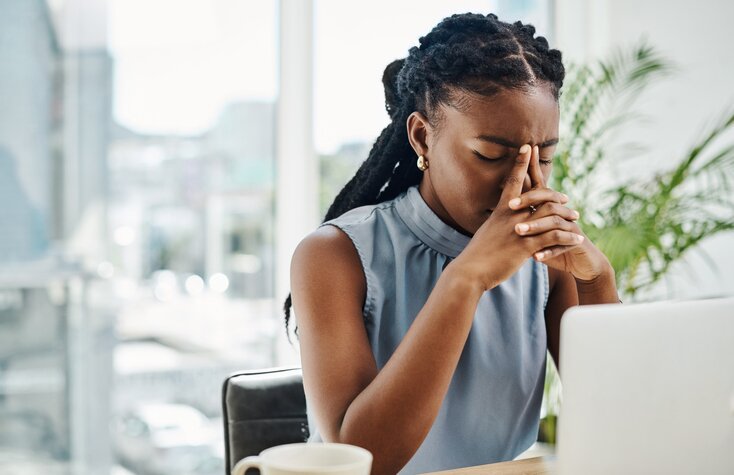 1. Don't rush your grief.
The bereavement process is unique for each person and there is no set timetable. Take as much time as you need to grieve before returning to work, recognizing that your emotional well-being is a top priority. If possible, ease back into your work routine gradually. Consider starting with a part-time schedule and increasing your hours little by little.
2. Communicate openly.
Reach out to your supervisor or HR department to discuss your situation. Let them know what you're going through and any potential adjustments or accommodations you might need as you return to work. Most employers are understanding and compassionate in challenging life situations like these.
3. Follow a healthy self-care routine.
Establishing a daily routine can provide structure and stability during a difficult time. Include self-care activities like exercise, meditation, spending time in nature, and/or enjoying friends and family to help manage your grief and stress.
4. Be realistic in your expectations.
Understand that your productivity and focus may be affected as you return to work. Be patient with yourself and set achievable goals. Breaking tasks into smaller, manageable steps can help you avoid feeling overwhelmed and promote a sense of accomplishment.
5. Lean on your support system.
Surround yourself with a supportive network of colleagues, friends, and family members who understand your grief. Engaging in conversations with others who have experienced similar losses can be particularly comforting and can help you feel less alone in your journey.
6. Create a pleasant workspace.
Transform your work area into a place where you feel safe and comfortable. Personalize it with items that bring you joy and peace. You might include reminders of your departed loved one, such as a photo or a cherished memento, that you find particularly comforting. Having these beloved items nearby can provide solace during difficult moments.
7. Practice self-compassion.
Grief is often physically and emotionally exhausting. Allow yourself moments of rest throughout the day. Don't hesitate to step away when you need to regroup or recharge your emotional reserves.
8. Consider counseling.
Grief counseling or therapy can be immensely beneficial during this time. A trained therapist can provide tools to help you cope with your emotions in a positive way and navigate the challenges of returning to the workplace.
Returning to work after a loved one passes away is a significant milestone in your grieving journey. Keep in mind that healing from loss is gradual process that cannot be rushed. Be kind and patient with yourself, and don't hesitate to seek professional help if you are struggling to cope.
When you are dealing with loss, the return to work can be challenging. However, it often comes with loving acts of support and compassion, too. If you have questions, need additional information, or wish to make final arrangements, we are here for you. Please contact us anytime.
About Batchelor Brothers Funeral Services: As a leading African American-owned and operated funeral and cremation organization, Batchelor Brothers Funeral Services has provided a ministry of care to thousands of grieving families. We promise to provide our highest level of distinguished service and respect to families who entrust us to honor their loved ones. With two convenient locations serving North and West Philadelphia, it is always our pleasure to be of service. For more information about our funeral, cremation, memorial, repast, and grief counseling services, please visit batchelorbrothers.com.
Previous Posts
When the weather turns frigid and the days grow short, it's a sure sign that cold and flu season is on the way. Winter is around the corner, signaling the battle cry against seasonal illnesses. It...