Selecting the Day and Time of the Funeral: Eight Tips You Need to Know
Thursday, September 14, 2023
Honoring the memory of a departed loved one begins with the careful selection of the day and time of the funeral.
When you're dealing with crushing grief, planning a funeral or memorial service can feel overwhelming. A crucial decision that requires careful thought is selecting the right day and time of the funeral service. This choice not only affects the logistics of the event but also plays a significant role in paying tribute to the life of the departed.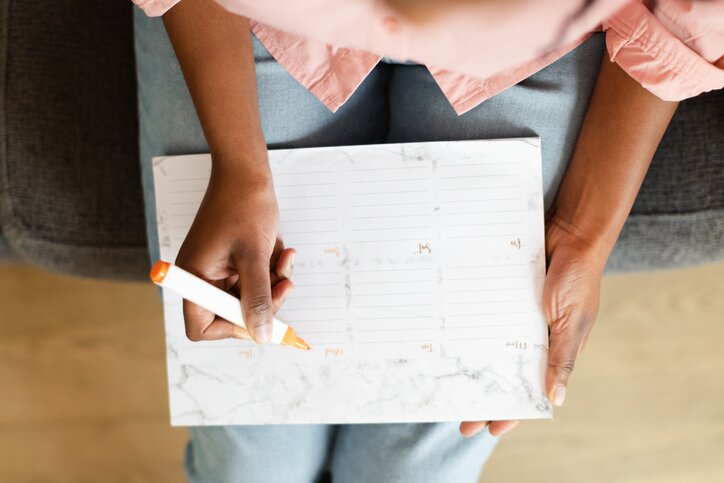 In this guide, we will explore eight important considerations to help you choose the perfect day and time for your loved one's final farewell.
Availability of Immediate Family
The most crucial factor to consider when choosing the date and time for a funeral is the availability of the immediate family members. Gather their input and work together to find a date that works for everyone. While it may not be possible to accommodate everyone's schedules perfectly, prioritizing key family members ensures their presence so they can get the support they need during this difficult time.
Religious and Cultural Traditions
Many families have strong religious or cultural ties that influence the timing of a funeral. It's essential to consult with a religious leader or cultural expert to ensure that you are following the appropriate guidelines and traditions. For example, some religions require the funeral to be held within a certain timeframe after death, while others may have specific days that are considered more favorable.
Venue Availability
Once you've narrowed down the potential dates, check the availability of the chosen venue. Funeral homes, churches, and other locations may have prior bookings that could limit your options. Call ahead and secure the venue for the chosen date and time. Keep in mind that peak times such as weekends may have higher demand and could be more challenging to book.
Weather Considerations
It's important to consider the time of year and local climate when arranging a funeral. Unpredictable weather can disrupt travel plans and make attending the funeral difficult for some guests. If you live in an area with extreme weather conditions, such as heavy snowfall in winter or scorching heat in summer, it may be wise to choose a season with milder weather, if possible.
Guest Convenience
Think about the convenience of your guests when selecting the time and day. If many attendees will be coming from out of town, try to schedule the service at a time that accommodates their travel arrangements. Additionally, avoid rush hour traffic, if possible, as it can cause delays and added stress for mourners.
Professional Services
Funeral directors, staff members, and service providers play a crucial role in planning and executing the funeral. Consult with them about available time slots and logistical considerations. They can provide valuable insight into the scheduling process and help ensure a smooth, well-organized event.
Emotional Preparedness
Grieving is a highly personal process, and it's essential to gauge the emotional state of the immediate family and close friends. Rushing into a funeral service shortly after a loved one's passing may not allow for adequate time to process the loss. On the other hand, waiting too long may increase the emotional burden. Strive to find a time that allows for grieving and healing while also addressing cultural and religious norms.
Balancing Tradition with Practicality
Sometimes, adhering strictly to tradition may not be practical or feasible. In such cases, find a compromise that honors your loved one's memory while taking into account logistical constraints. For example, if your cultural tradition requires a quick burial but immediate family members must travel long distances to attend, consider holding a smaller service initially and planning a larger memorial gathering later so everyone can attend.
Choosing the right day and time for a funeral involves a delicate balance of many considerations. Ultimately, the goal is to create a meaningful, loving final farewell that reflects the life and values of the departed. While these considerations can guide you, keep in mind that what matters most is honoring your loved one's memory in a way that feels meaningful to you and your family.
The suggestions above can help you make an informed decision that ensures a dignified and meaningful farewell for your loved one. If you have questions or wish to make final arrangements, we are here for you. Please contact us anytime.
About Batchelor Brothers Funeral Services: As a leading African American-owned and operated funeral and cremation organization, Batchelor Brothers Funeral Services has provided a ministry of care to thousands of grieving families. We promise to provide our highest level of distinguished service and respect to families who entrust us to honor their loved ones. With two convenient locations serving North and West Philadelphia, it is always our pleasure to be of service. For more information about our funeral, cremation, memorial, repast, and grief counseling services, please visit batchelorbrothers.com.
Previous Posts
When the weather turns frigid and the days grow short, it's a sure sign that cold and flu season is on the way. Winter is around the corner, signaling the battle cry against seasonal illnesses. It...