What to Bring to a Funeral or Celebration of Life: Six Tips from the Experts
Sunday, July 16, 2023
Have you ever wondered what items are appropriate to bring to a funeral or celebration of life?
When you attend a funeral, memorial service, or celebration of life, it provides an opportunity to express your condolences, pay tribute to the departed, and demonstrate your support for grieving family members and friends. While your presence alone is significant, bringing a thoughtful item is a special way to show your heartfelt sympathy and concern for the bereaved.
This article will provide guidance on what to bring to a funeral or celebration of life, highlighting six meaningful and welcome gestures for these solemn occasions.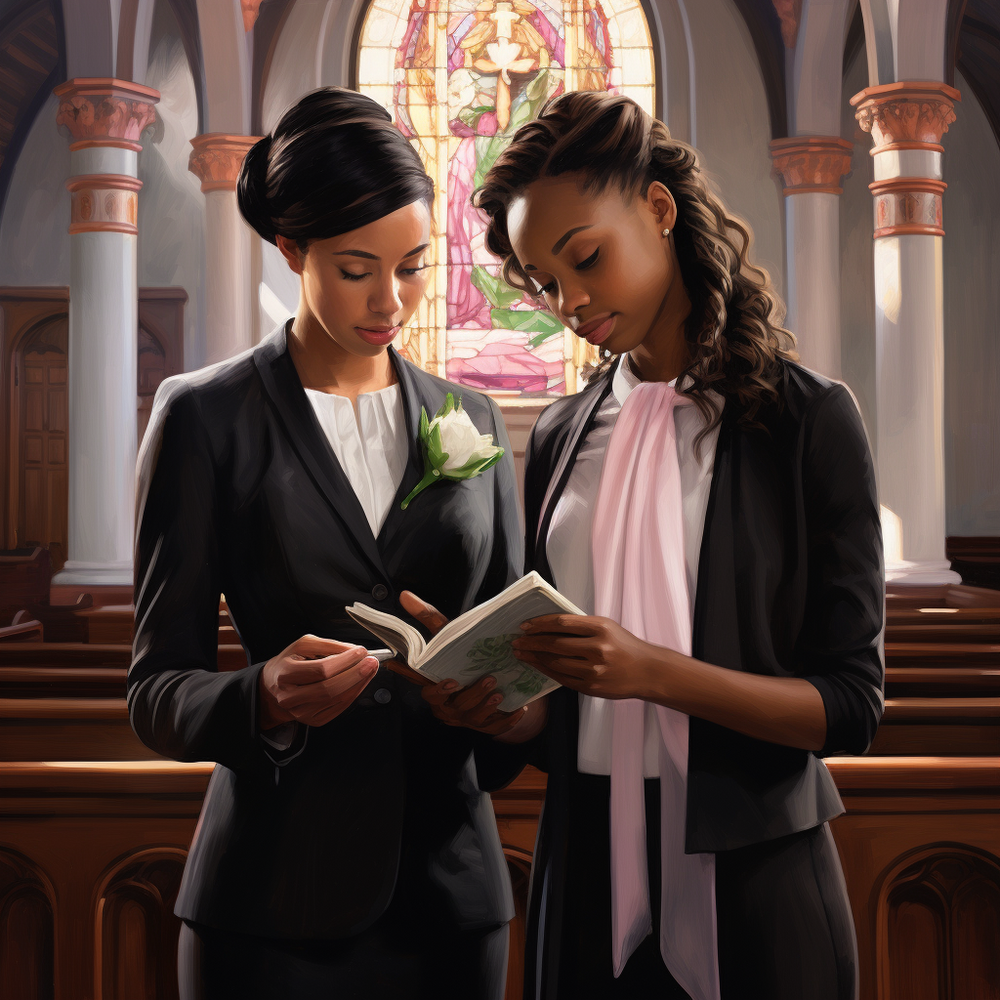 1. Sympathy Cards or Letters
These simple offerings are among the most customary for funeral attendees. Take time to write a personal message to express your condolences, recall fond memories, or share loving words about the departed. This small but meaningful gesture will allow the bereaved to revisit these messages of comfort as they travel their grief journey in the days and weeks ahead.
2. Floral Tributes
Flowers are a traditional and universally accepted symbol of sympathy. A floral arrangement, wreath, or bouquet can bring comfort to the grieving family, honoring the life of their loved one. Experts advise choosing subdued and elegant arrangements, such as white roses or lilies, as they convey a sense of reverence and peace. It is also important to be mindful of cultural or religious customs that may have specific preferences regarding flowers.
3. Food Offerings
During times of deep grief, people often find it challenging to focus on daily tasks like grocery shopping and cooking. Offering to provide a meal or organizing a food delivery service can be immensely helpful and comforting. Choose dishes that are easy to reheat or opt for pre-made meals that can be easily consumed and stored. Coordinate with family members or close friends to ensure any dietary restrictions or preferences are considered.
4. Photo Albums or Memory Books
Sharing cherished memories and fond recollections is an integral part of the grieving process. Consider creating a photo album or memory book filled with pictures, anecdotes, and heartfelt messages about the person who passed on. This thoughtful memento can provide solace to the family, allowing them to reminisce together and keep the memory of their loved one alive.
5. Sympathy Gifts
While lavish presents are not appropriate for funerals and end-of-life events, small tokens of condolence are sure to be appreciated. A gift card to a local restaurant, grocery store, or coffee shop is a thoughtful present. Candles, books of comfort, and memory boxes are also good choices. The most important aspect of a sympathy gift is the thought behind it. Select a gift that aligns with your relationship to the deceased and their family, and be respectful of any cultural or religious customs they may observe.
6. Memorial Donations
In lieu of flowers or in addition to them, families appreciate donations made to a charitable organization in honor of the departed. Consider causes that were dear to the one who passed away and choose an appropriate charity or foundation. You could include information about the organization in a sympathy card or provide details directly to the family.
Attending a funeral or celebration of life requires sensitivity and respect for those who have lost a loved one. By offering a token of sympathy, it allows you to outwardly express your sorrow and provide comfort to the bereaved at a difficult time. The most important thing is to demonstrate your support for those left behind and remind them that they are not alone in their grief.
If you have questions about what to bring to a funeral or require more information, our caring professionals are always here to assist you. Please reach out to us anytime.
About Batchelor Brothers Funeral Services: As a leading African American-owned and operated funeral and cremation organization, Batchelor Brothers Funeral Services has provided a ministry of care to thousands of grieving families. We promise to provide our highest level of distinguished service and respect to families who entrust us to honor their loved ones. With two convenient locations serving North and West Philadelphia, it is always our pleasure to be of service. For more information about our funeral, cremation, memorial, repast, and grief counseling services, please visit batchelorbrothers.com.
Previous Posts
When the weather turns frigid and the days grow short, it's a sure sign that cold and flu season is on the way. Winter is around the corner, signaling the battle cry against seasonal illnesses. It...