Understanding Veteran Funeral Services and Benefits: Six Facts You Should Know
Monday, July 3, 2023
If you are seeking to gain an understanding of veteran funeral services and the benefits available, we're here to help.
Members of the armed forces make great sacrifices to protect the freedoms we enjoy. In recognition of this heroism, it is customary to honor their passing with the pageantry of a military funeral. There are many benefits available but it's wise to start by understanding veteran funeral services and the assistances offered.
Read on for six important things you should know about military funeral services and burial benefits so you can arrange the respectful, dignified ceremony your service member so richly deserves.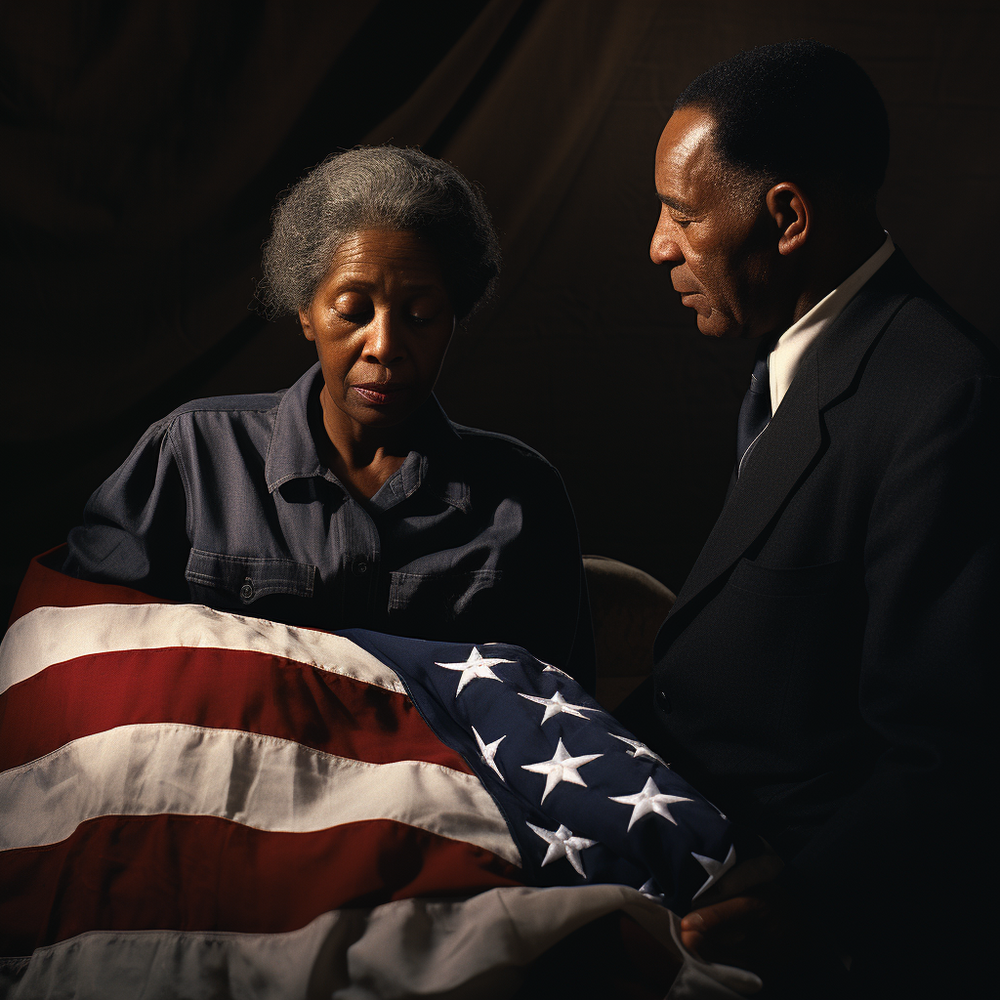 1. The ceremony is provided at no cost to the family.
The U.S. Department of Defense is legally required to give every eligible veteran a free military funeral honors ceremony upon request of the family. This includes:
Folding and presenting the United States burial flag to the next of kin
A rifle salute that consists of three to seven volleys, depending upon the rank of the deceased
The playing of Taps, either with a live bugler or via a ceremonial bugle accompanied by a recording
An honors detail with two or more uniformed military persons, one of whom must be a member of the veteran's branch of the armed forces
Depending upon the veteran's level of service, additional traditional remembrance elements may be included, such as a horse-drawn carriage, a fly-over by fighter jets in missing man formation, or a military band and escort platoon.
2. Not all veterans' funeral expenses are covered by the VA.
While every eligible veteran can receive a military honors ceremony, the costs of the funeral or cremation arrangements are rarely fully funded by the U.S. Veterans Administration (VA). They pay for these funeral expenses in certain cases, such as when the service member was killed in the line of duty.
3. Documentation is required.
To secure veterans' funeral benefits, your loved one's military discharge papers, death certificate, and any receipts for the cost of transporting the body must be provided. Your funeral director will be happy to assist you with submitting the documentation and completing the required VA paperwork.
4. You might be eligible to receive a funeral allowance.
When the cause of a veteran's death is not service-related, the VA reimbursement is available in two payments: up to $300 toward burial and funeral expenses, and plot interment allowance of approximately $800 if the veteran was receiving a pension. The VA will pay up to $2,000 toward burial expenses for service-related deaths.
5. Most members of the military are eligible for burial in a veteran's cemetery.
Generally, any member of the U.S. Armed Forces who dies while on active duty or any veteran who was discharged under conditions other than dishonorable is entitled to burial or inurnment in a VA national cemetery or state veterans cemetery. This burial benefit includes:
An assigned gravesite
Opening and closing of the grave
A grave liner for casketed remains
A government headstone or marker
Perpetual care at no cost
It is important to note that space in VA national cemeteries may not be reserved in advance. Arrangements must be made at the time of death and spaces are assigned based on availability.
6. Headstones or markers may also be provided.
Upon request, the VA will furnish a government headstone or marker for the grave of the eligible deceased veteran in any cemetery at no cost. Upright headstones are available in granite and marble; flat markers are available in granite, marble, and bronze; and niche plaques for cremated remains can also be provided. An "Application for Standard Government Headstone or Marker for Installation in a Private or State Veteran's Cemetery" (VA Form 40-1330) must be submitted. Your funeral director can help you secure and complete this document.
The caring staff at Batchelor Brothers Funeral Services is committed to providing military veterans with deeply meaningful and respectful ceremonies. Our experienced funeral directors will assist your family in managing the many details involved in the military funeral planning process. Rely on us to arrange a final farewell that graciously and appropriately reflects your loved one's legacy.
The story of every veteran's life deserves to be shared and celebrated. If you need additional help understanding veteran funeral services and benefits, or if you wish to make final arrangements, please contact our caring professionals anytime.
About Batchelor Brothers Funeral Services: As a leading African American-owned and operated funeral and cremation organization, Batchelor Brothers Funeral Services has provided a ministry of care to thousands of grieving families. We promise to provide our highest level of distinguished service and respect to families who entrust us to honor their loved ones. With two convenient locations serving North and West Philadelphia, it is always our pleasure to be of service. For more information about our funeral, cremation, memorial, repast, and grief counseling services, please visit batchelorbrothers.com.
Previous Posts
When the weather turns frigid and the days grow short, it's a sure sign that cold and flu season is on the way. Winter is around the corner, signaling the battle cry against seasonal illnesses. It...