How Much Do You Know About Senior Home Safety?
Monday, April 24, 2023
While familiar surroundings can be comforting as we grow older, home safety measures require extra attention.
Changes that come with the aging process like declining vision, hearing, and bone density can increase the risk of injury. A 2021 survey conducted by HomeInstead.org revealed that 85% of seniors had made no safety enhancements to their homes. Given that the risk of falling increases with age, and two-thirds of seniors who experience a fall will do so again within six months, extra protection in the home environment is a necessity. If you have an aging parent or relative who lives alone, safeguarding their safety and security should be a priority.
Read on for some valuable home safety tips to give you and your elderly loved one peace of mind.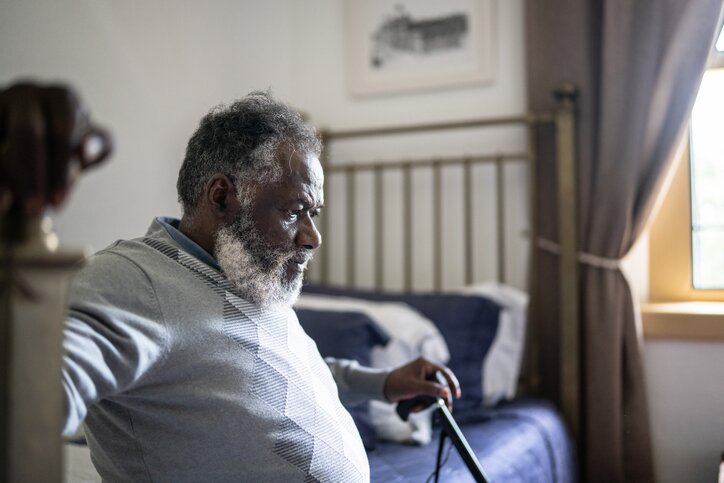 Recognize the dangers that lurk in the bathroom.
At any age, the bathroom is a hazardous place due to its many hard, slippery surfaces. According to the Centers for Disease Control and Prevention, a quarter of a million adults visit emergency rooms each year because of injuries suffered in the bathroom. Seniors are especially vulnerable to serious injury. Make your loved one's bathroom safer and more accessible by:
Installing grab bars inside and outside of the shower stall and on either side of the toilet
Placing non-slip rubber mats in treacherous areas, such as in front of the sink and inside and outside of the shower
Placing a stool to sit on during grooming routines
Retrofitting the current bathtub area with a walk-in tub or shower
Create plenty of seating.
A bench near the front door can be helpful for older adults to catch their breath when they enter or to put on their shoes. A tall counter stool is also a great addition for seniors who enjoy spending time in the kitchen but are unable to stand for long periods of time.
Remove slipping and tripping hazards.
Area rugs tend to curl up at the corners, making it easy for falls to happen. Clutter, pets underfoot, and electrical cords are other common tripping hazards. Proper footwear is also very important. Encourage your loved one to wear well-fitting shoes with sturdy, non-slip soles to prevent falls.
Provide ample lighting.
Seniors who have difficulty seeing are at an increased risk of falls and other accidents. Ensure areas around entryways, hallways, and stairs are well-lit, and add more lights or brighter bulbs if needed. Glow-in-the-dark switches and motion-sensor lighting can remove the struggle to locate light switches.
Make the stairs safer to use.
Keep stairways free of clutter and ensure that the carpeting is tacked down well. Install a sturdy railing on both sides for added support. Lighting is also critical on staircases. Dimly lit stairs alter depth perception, which can result in missed steps and treacherous tumbles. Consider installing a stair lift if your loved one cannot travel the stairs safely.
Consider ditching the stove.
It's best if elderly relatives avoid using stoves and ovens altogether. Microwaves are a safer option for seniors who still prepare their own meals. They don't generate the amount of heat or create the fire hazards that stoves and ovens do.
Invest in fire prevention.
You may be surprised to know that Americans over age 65 have a fire death rate that's nearly three times the national average. Place a fire extinguisher on every floor of your loved one's home. Smoke detectors should also be installed throughout the residence, including one in each bedroom and in the hallway outside of sleeping areas. It's important to have a working carbon monoxide detector in the home, as well. Be sure to check all detectors regularly and replace the batteries as needed.
Batchelor Brothers Funeral Services always has your family's best interests at heart. If you need additional information about how to improve home safety for an elderly loved one, we are here to assist you. Please contact us anytime.
About Batchelor Brothers Funeral Services: As a leading African American-owned and operated funeral and cremation organization, Batchelor Brothers Funeral Services has provided a ministry of care to thousands of grieving families. We promise to provide our highest level of distinguished service and respect to families who entrust us to honor their loved ones. With two convenient locations serving North and West Philadelphia, it is always our pleasure to be of service. For more information about our funeral, cremation, memorial, repast, and grief counseling services, please visit batchelorbrothers.com.
Previous Posts
When returning to work after a loved one's passing, expect to encounter a complex blend of emotions. Grief is a deeply personal journey, and it's important to remember that there is no right or wr...