Honor Your Departed Loved One with These Creative Outdoor Memorial Ideas
Thursday, April 13, 2023
Outdoor memorial ideas can range from basic stones to elaborate gardens.
Finding a special way to pay tribute to a departed loved one can bring great comfort. Think about the one who passed on and the things that were meaningful to them. Did they enjoy a certain pastime or have a favorite football team? Whatever brought them joy, find a way to incorporate it into their memorial item. If the departed was particularly fond of nature, an outdoor commemorative piece might be fitting.
In this article, we have assembled six outdoor memorial ideas to help you honor your loved one.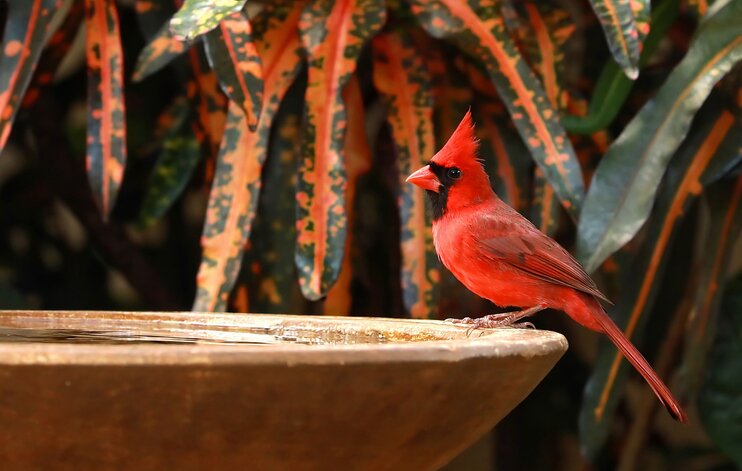 1. Bird Bath
Was the departed an avid bird watcher or were they especially fond of our feathered friends? If so, a memorial bird bath might be the perfect addition to your yard or garden. It's a lovely, peaceful way to feel your loved one's continuing presence.
2. Memorial Plaque
A classic outdoor memorial plaque can be placed in any location that calls to mind the departed. These signs are durable, weather-resistant, and can be crafted from a variety of metals. Choose bronze for a traditional look, aluminum if you prefer a modern appearance, or brass for added elegance. You might include a favorite quote or bible verse on the plaque. In addition to the text, graphics or photos can often be applied, as well as special shapes and emblems.
3. Stepping Stone
Whether you choose to purchase a custom stone or simply paint and decorate one yourself, a stepping stone or garden stone is a popular memorial option. Place it outside your house in a special location—in the yard, along the walkway, or any site that calls to mind the departed. This option is very versatile, too. Your stepping stone can be easily transported to a new location if you move or want to change its location on your property.
4. Memorial Fountain
The gentle flow of water encourages relaxation and promotes a calming effect. That's why adding a memorial fountain to your property will create a tranquil, peaceful remembrance area. Water also tends to attract native wildlife, including birds, small animals, and butterflies, which will help breathe life and beauty into the space for years to come. Self-contained water features are ideal for placing in smaller spaces such as courtyards and patios. They are easy to install and maintain, as well.
5. Wind Chime
Is your outdoor space limited? Then consider a memorial wind chime. It requires very little room and holds special charm. Wind chimes come in an endless variety of sizes and styles. Choose one that reminds you of the departed or purchase a custom-made chime. That way you can add special touches, like a specific color or personalized engraving. The wind chime's soothing tones will always be a sweet reminder of your loved one.
6. Memorial Garden
Create a special outdoor haven that is dedicated to the memory of the departed. Start by selecting an area that is quiet and private. This will allow you to spend time remembering your loved one without distractions. Consider illuminating the space and adding a place to rest and reflect. Incorporating symbolic details into your memorial garden will increase its meaning and significance. Some popular symbolic tributes include:
Angels: Peace, protection, and the heavenly spirit
Birds: Freedom, hope, and peace
Hearts: Love and compassion
Roses: Enduring love and affection
Even if your yard is small or if you live in an apartment, you can still create a lovely memorial planting. Purchase a window box or a large pot for the porch and fill it with colorful perennials.
Consider the departed and their personality, values, and unique traits to choose the perfect memorialization option. If you have questions or need more outdoor memorial ideas, our compassionate professionals are here to assist you. Please reach out to us anytime.
About Batchelor Brothers Funeral Services: As a leading African American-owned and operated funeral and cremation organization, Batchelor Brothers Funeral Services has provided a ministry of care to thousands of grieving families. We promise to provide our highest level of distinguished service and respect to families who entrust us to honor their loved ones. With two convenient locations serving North and West Philadelphia, it is always our pleasure to be of service. For more information about our funeral, cremation, memorial, repast, and grief counseling services, please visit batchelorbrothers.com.
Previous Posts
When returning to work after a loved one's passing, expect to encounter a complex blend of emotions. Grief is a deeply personal journey, and it's important to remember that there is no right or wr...