Six Helpful Tips for Discussing Your Funeral Plans with Your Family
Friday, February 17, 2023
The most crucial conversations are often the hardest, and discussing your funeral plans with loved ones is a prime example.
Talking about your funeral preferences with a spouse, parent, or child is bound to be challenging, but it can provide real peace of mind. When the time comes, your loved ones will know that they have honored your wishes and won't be left second-guessing themselves. Advance funeral planning removes the emotional burden and allows the healing process to begin.
In this article, we will share six expert tips for discussing your funeral plans with loved ones in a healthy, productive way.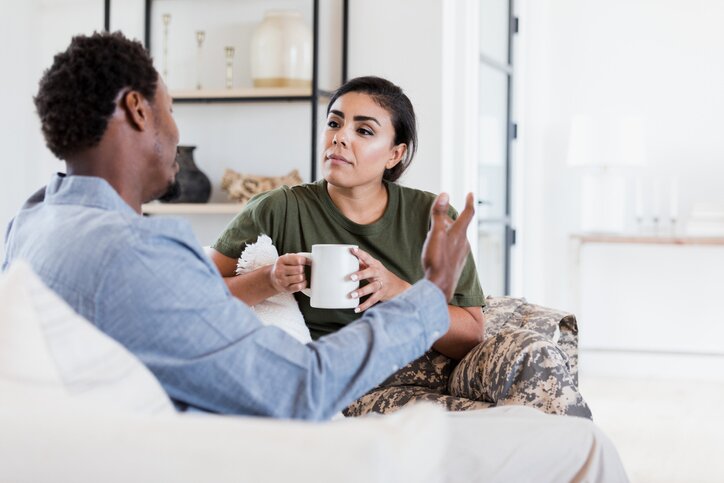 Gather your thoughts beforehand.
Write down all your ideas regarding your final arrangements before initiating the conversation with your loved ones. You can keep it short and simple or outline every detail, such as:
Traditional funeral with burial or cremation
Viewing, wake, or reception
Location
Religious ceremony or secular gathering
Specific readings and musical selections
Donation requests in lieu of flowers
Foods to include at the reception
Any special requests
If you need assistance selecting the elements for your final arrangements, please contact one of our funeral directors for guidance.
Get started on the right foot.
For many people, not knowing how to start the conversation prevents them from taking the first step. Setting the stage for an important dialogue like this one can influence the tone of the entire conversation. Before you initiate this sensitive discussion, consider your loved one's communication style. For example, if they are a detail-oriented planner, they may want to know beforehand that you want to talk about your final arrangements so they can begin formulating their questions. Others might prefer a more casual conversation that flows naturally and spontaneously. Ensure that the setting is comfortable and private for an open, honest discussion. Choose a location that minimizes the risk of distractions, and be sure to allow plenty of time, so you don't feel rushed.
Expect ongoing conversations.
The discussions about final arrangements will likely require several meetings, so don't try to cover everything in one sitting. Be patient and give your loved ones time to cope with the idea of your passing. Schedule time for additional dialogue as you are able.
Take their feelings into consideration.
Listen to your loved ones' concerns, don't be judgmental, and answer their questions with as much clarity as possible. Prepare yourself, too, for the range of emotions that may surface, such as shock, fear, distress, denial, or anger. Above all, be kind and understanding.
Involve them in the process.
If your loved ones are able to maintain their composure as you discuss your funeral wishes, you might choose to include them in the planning. Some relatives feel better if they are part of your plan. So if you are comfortable with it, ask for their input on details of the service or honor them with the responsibility of overseeing the distribution of your ashes, for example.
Stand firm.
If you are sure about your end-of-life preferences, hold fast to your convictions. Your family might have other suggestions or preferences regarding your funeral plans. Keep an open mind but remember to stay faithful to your original goals. Your final preferences are entirely yours to choose. Document your plan and share the location with your executor or a trusted family member.
At Batchelor Brothers Funeral Services, we understand that making funeral plans and sharing them with your loved ones can be an emotional experience. Our goal is to make you as comfortable as possible and help you throughout the process. We can assist you virtually (over the phone or via video conferencing); in one of our private offices; or at your home, whichever is most comfortable and convenient for you.
Our caring staff is available to answer any additional questions you may have, and you are always welcome to contact us.
About Batchelor Brothers Funeral Services: As a leading African American-owned and operated funeral and cremation organization, Batchelor Brothers Funeral Services has provided a ministry of care to thousands of grieving families. We promise to provide our highest level of distinguished service and respect to families who entrust us to honor their loved ones. With two convenient locations serving North and West Philadelphia, it is always our pleasure to be of service. For more information about our funeral, cremation, memorial, repast, and grief counseling services, please visit batchelorbrothers.com.
Previous Posts
When returning to work after a loved one's passing, expect to encounter a complex blend of emotions. Grief is a deeply personal journey, and it's important to remember that there is no right or wr...