Upcoming Webinar: Supporting Civilians & Veterans with Trauma and PTSD
Tuesday, May 18, 2021
We hope you will join us May 19th at 4pm for this virtual event!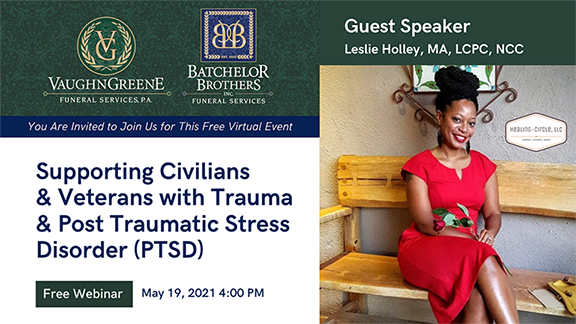 We have invited Leslie Holley, MA, LCPC, NCC, and certified counselor with Healing Circle, to lead us in an online presentation. Topics include:
What is trauma & PTSD (signs & symptoms)
How trauma & PTSD affects civilians and veterans
How to identify and manage traumatic events
How to support someone with traum and/or PTSD
Previous Posts
Moving to a smaller home as a senior citizen is unlike other relocations. It requires far more planning and forethought than a move made in your twenties or thirties. Most likely, you now have an...